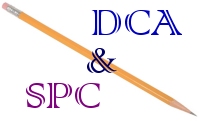 Ask Mallory
Receive feedback from Mallory on your second draft
Mallory McKenzie is a voracious reader and writer who enjoys a variety of authors, including J.K. Rowling, Lemony Snicket, C.S. Lewis, and Charles Dickens, among others. She enjoys interacting with other authors, sharing their ideas and enthusiasm about writing.
Other interests of Mallory's include popular music, horses, wolves, the mountains, soccer and basketball. She has participated in creative writing, drama and musical classes and regularly takes voice lessons. She also enjoys horseback riding and arts and crafts.
Mallory is excited to be serving as editor-in-residence for the Digital Community of Authors this year. She looks forward to receiving your work for review and feedback. While she is glad to help you with spelling, punctuation and grammar, she is most interested in helping you to further develop your writing ideas so that you can do an outstanding job preparing your work for publication.
Please be sure to include your author's name and grade level in the subject line of email to Mallory.
"I'm excited about working with you on your writing! Once you've had a writing conference in class and you're done writing your second draft, you can email it to me I will email you back my feedback
so that you can continue developing your writing. I look forward to hearing from you!"

-
Click here to download a free copy of
Adobe Reader

Thanks to Ms. Lindsey's Students in Florida for sharing their project bulletin board display with us!