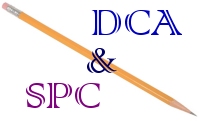 Publishing...
Prepare the final draft of your work for publication
The publishing process begins once an author's manuscript has been successfully through the process of revising and editing. At this point, it is recommended that teacher and author review the writing one last time and agree that the manuscript is ready for publication. Once this has been accomplished, the author may choose to add illustration to his or her work through original hand drawings, original computer-based drawings, and clip art.
Illustrations should be placed in the body of the story where they are intended to be viewed upon publication.
Text formatting should also be completed at this time, including selection of font, font color and size, and text that is emboldened, italicized and underlined.
Once the manuscript is complete it should be saved in Word (.doc) or Rich Text (.rtf) format and emailed as an attachment to walter@surfaquarium.com. Please be sure to include any special instructions on whether the author's full name should be included with his or her publication, whether city and state should be included, etc. so that posting of author work on the DCA site is in compliance with your school's acceptable use policy (AUP).
It is strongly encouraged that the author include an "About the Author" paragraph with his or her manuscript. Also, a photo of the author in .jpg format can be included to be posted on the DCA site with the author's work if this is allowed by your school's AUP.
Please allow one to two weeks for completed works to be published on the DCA web site. Pulbished works will be permanently housed on the DCA web site in html format.
Click here to download a free copy of
Adobe Reader